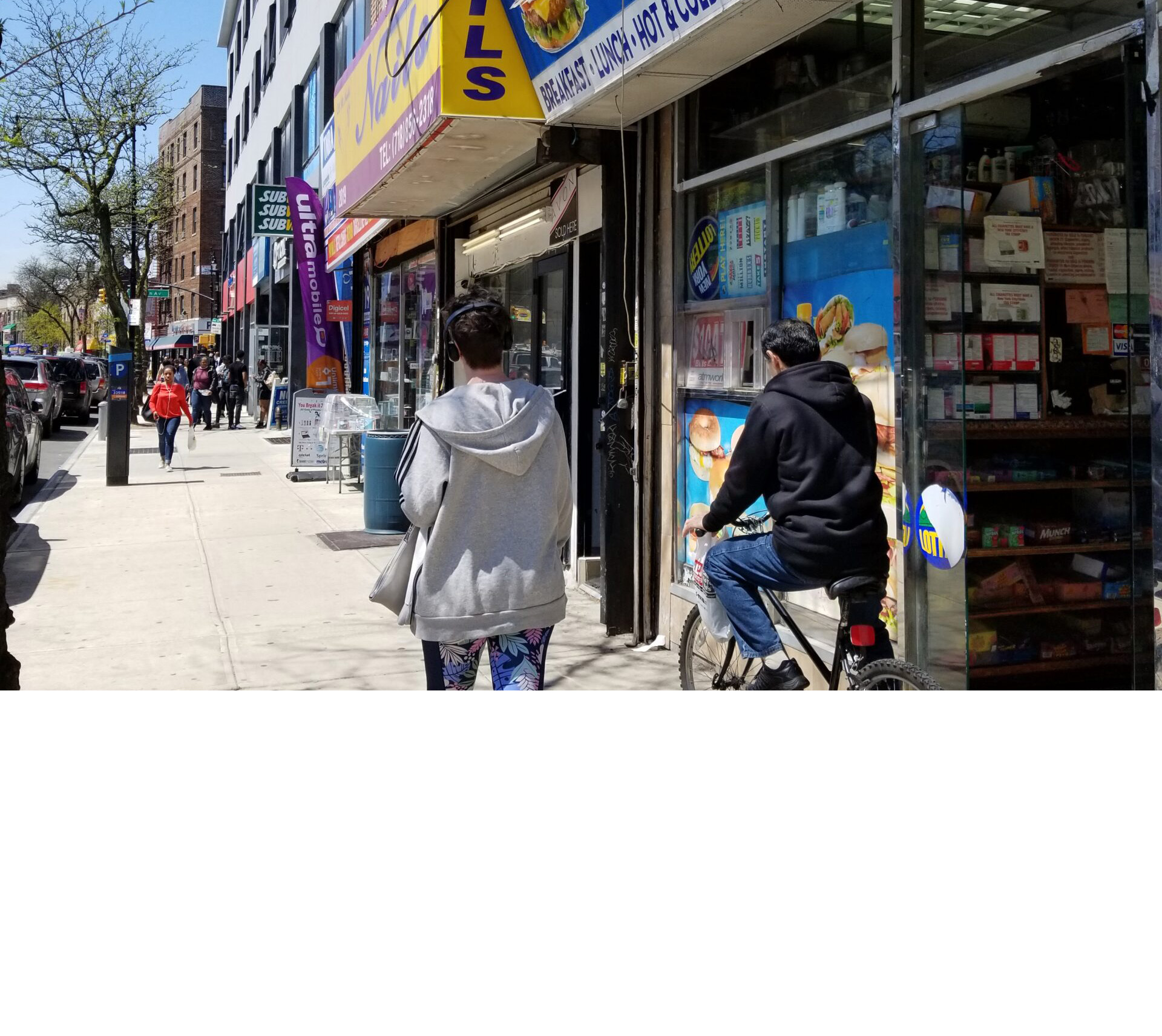 BID Programs and Services
BID Programs and Services
Sidewalk Cleaning & Graffiti Removal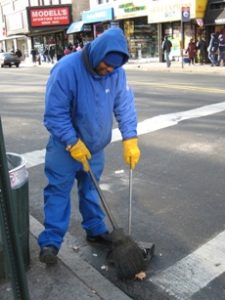 In order to prevent the build-up of graffiti, the BID began executing quarterly overnight graffiti removal in late 2018. We also partner with NYPD's 70th Precinct to coordinate the removal of graffiti from buildings and street furniture in the district. This service is funded in part by funding from Councilmember Mathieu Eugene.
If you have graffiti on your Church Avenue storefront or building, notify us today!
Sidewalk Sales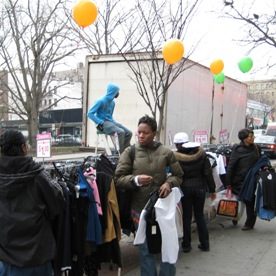 Several weekends a year, the BID sponsors sidewalk sales enabling retailers to place merchandise in front of their stores. These sales allow retailers to bring their merchandise directly to the shopper, increasing their visibility in the district and giving them an opportunity to attract new customers.
Street Fair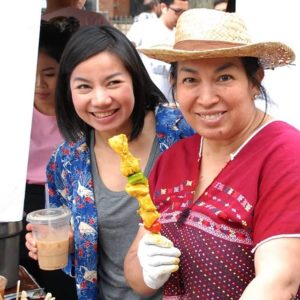 The annual spring Church Avenue street fair closes several blocks of the BID to allow outdoor restaurant seating, performances, rides, and shopping. Free booths are available for BID businesses wishing to sell their business's goods at the fair.
Holidays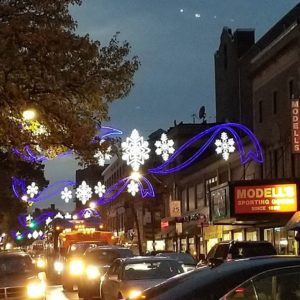 The BID installs holiday lighting and hosts holiday family events to give Church Avenue a festive atmosphere during the holiday season. We also participate in Small Business Saturday, a national marketing campaign encouraging shopping on the Saturday after Thanksgiving.
Social Media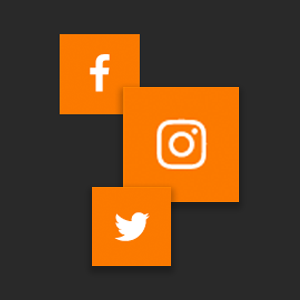 The BID has been expanding its online presence as a way to reach businesses as well as shoppers through a revamped website and a increased social media postings.
One-on-one Business Assistance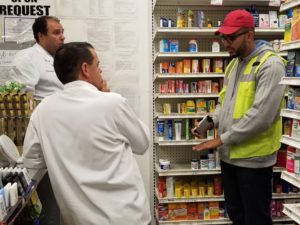 We're out in the BID as much as possible and often are available to help with specific business's and property owner's issues…from helping one business successfully fight a Dept. of Health violation to reaching out quickly to a utility company when businesses lost power to getting repairs to sidewalk damage remaining after the BID's 2018 sidewalk replacement. The BID's Outreach and Safety Manager (funded by Con Edison) is out in the BID frequently, bringing information on energy efficiency, Smart Meters, etc.
We distribute fact sheets on important business regulations (from store signage to how to install security cameras) and periodically gather and send out details on free business trainings.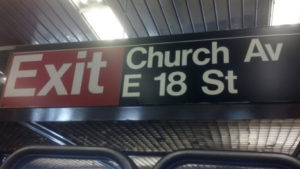 The BID works on local and City-wide issues, such as amplifying businesses' interests in the face of proposed traffic changes, ongoing encouragement of the MTA to refurbish the Church Ave. B/Q station, and working on measures to improve the census count in Flatbush to bring more government funding to the area.
Sponsorship Opportunities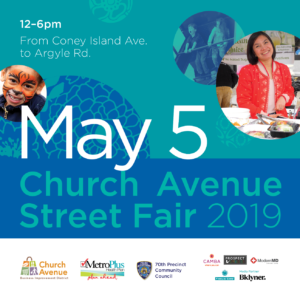 We are grateful to our sponsors and always seek additional sponsorship as a way to supplement the cost of current and new programs. The majority of sponsorship funds are used to enable us to execute new marketing pieces that promote the BID as a whole. To find out about current and upcoming sponsorship opportunities, please contact Lauren at LaurenC@churchavenue.org or 718-282-2500, x66351.